Our Team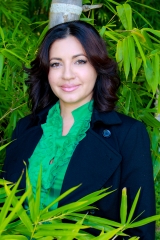 Jasmine George
Managing Director
Earth Real Estate
Email Address: jgeorge@earthrealestatett.com
Company Phone: 868 622-3333
Mobile Phone: 868 683-6803
Fax: 868 628-0498
Properties
Jasmine believes that professionalism is in her SERVICE!
Jasmine is a dynamic player in the Real Estate Industry having almost 17 years of experience in a vast range of property related services which include Property Administration, Property Management and Real Estate Sales and Rentals. Jasmine completed her studies in Real Estate & Facilities Management and developed an extensive client base comprising of major companies in the energy sector, private sector and State enterprises.
After serving 10 years at a leading Real Estate company in Trinidad she decided to put her expertise towards her own business EARTH REAL ESTATE LIMITED!
One of her favourite quotes by Maya Angelou: "I've learned that people will forget what you said, people would forget what you did, but people would never forget how you made them feel."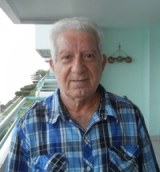 Nizam Tamer
Partner
Earth Real Estate
Nizam Tamer a Real Estate Tycoon!
Nizam believes that buying real estate is more than just an investment, it's a lifelong career and while the rewards are great, the road to success takes time, patience and luck!
He began business in 1962 wholesaling goods to the town and country districts in Trinidad commuting by a Van, we call this "door to door". In 1966 Nizam took a chance and bought a dilapidated building on Queen Street, Port of Spain, he demolished it and rebuilt a two story Office/Retail building which he sold over. After completing that project it stimulated his interest in the Real Estate Industry thus he subsequently engaged in many other Real Estate projects.
Nizam now has 48 years of experience in buying, selling and developing properties and he would like to steadfastly continue contributing to the Real Estate business by sharing his WORLD of experience with EARTH REAL ESTATE LIMITED.
One of his favourite quotes: "Opportunity is like a Bus, if you should miss one, another one is always coming..."